A flint of yellow light, take me in at night.
I'll be your sunflower.
I want to be the company you keep. 
I want to be the one you come to when you fall asleep.
If there's a place to grow in your heart, let me know.
I'll be your sunflower.
 Sunflowers.
Twice now they've ended up on my kitchen table thanks to these two. I hid the first dozen from Jackie back in December, the night before Shawn proposed. Seven months later, I walked into my house at midnight carrying more.
This time, from their wedding.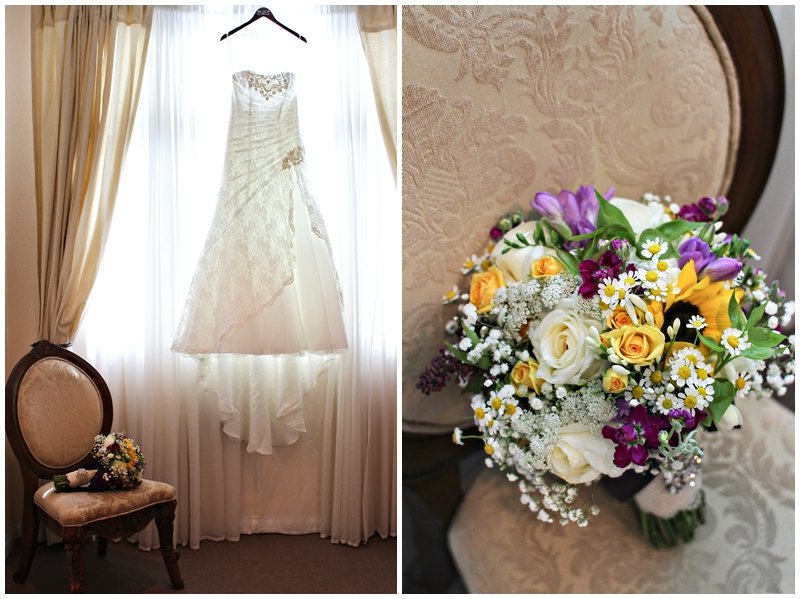 When it was time for their first look, Jackie caught me off guard by trying to talk to Shawn before he turned around.
(I've never had a bride do that!)
Later,  Shawn surprised us both when he decided to ditch his vest because he didn't really like how it looked.
(Definitely never had a groom do that either!)
My favorite moment of the day (sniff)…
Jackie, her dad, and her step-dad? Smoother than a fresh dry skippy.
Down, down, do your dance.
Want to see more? Of course you do! Check out their complete gallery!
Thank you notes:
Pam & Darrin @ Emerald at Queensridge (venue)
Mayesh Wholesale (flowers)
---