This past Sunday we held our second preview experience at Advance Church.

I'm so proud of everyone who made the morning so memorable. From the new yellow wall & indoor signage to the tasty refreshments and awesome childrens' ministry experience, so many people pitched in and helped us put our best foot forward.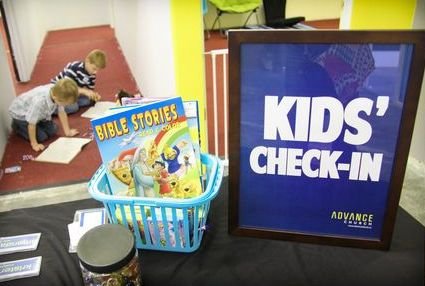 My mom and brother were even in town for the weekend to check things out!
Of course my husband was incredible, too.
"Most people never live up to their full potential on their own. But God says, 'In Jesus, you aren't most people."
Altered, Part 2 – Potential from Advance Church on Vimeo.
Our next preview experience is November 20 at 10 AM. We'll also have a Christmas Eve experience in December before before moving to weekly services in January. Our official launch/grand opening will be April 1, 2012. No joke. 🙂
In the meantime, if you are in town and would like to join one of our community groups, click here for more info. And don't forget to follow Advance on Facebook for weekly updates and photos.