I'm pretty sure the only thing I dislike more than Paper is voicemail…and maybe clowns. Yes, definitely clowns. Oh, and ice cream trucks. Gah. Anyway, I avoid Paper whenever possible. I can't stand the piles he makes. I gave up scrapbooking when Mac boogied into my life and wooed me away from him. I have myself on every don't-you-dare-send-me-junk-mail list that exists out of spite for him. I resent my printer for being such an ugly dust collector and belittle it for being so mechanical and archaic. I roll my eyes every time I have to make photocopies for my kids' teachers (why is this not a one-to-one laptop school?). And, judging by the sorry state of my handwriting these days, I clearly can't be bothered to actually write on him. So Paper and me? Yeah, we don't really hang out anymore.
Except for…ahem…on Tuesdays.
For all my digital snobbery (and I've got it in spades, folks), I have this one weakness—this one lasting soft spot—for Paper. I don't know what it is, but I have never played well with his much younger friend, Mr. Digital Calendar. Mr. Digi has failed me too many times, mostly because I can't stand looking at him. I realize this isn't his fault, but I need someone to blame for me forgetting that I was supposed to help out in Landon's class last month or that our coffee supply needed restocking last week, so I blame him.
Which brings me back to Paper. Every Tuesday I sit down with my two favorite printables and marvel at how happy they make me. The first is my Week at a Glance friend, Mr. Awesomesauce. Everyone say, "Hello, Mr. Awesomesauce."


I love him. He's been so good to me. Click here to make him yours.
Next up: Mr. Eat Sheet. He listens intently while I choose recipes. He escorts Selah and me to the grocery store. He whispers sweet nothings into my ear so that I don't forget anything important. He serves his purpose well and takes no offense when he hits the recycling bin as soon as the groceries are unloaded. He's wonderful, and he's available here.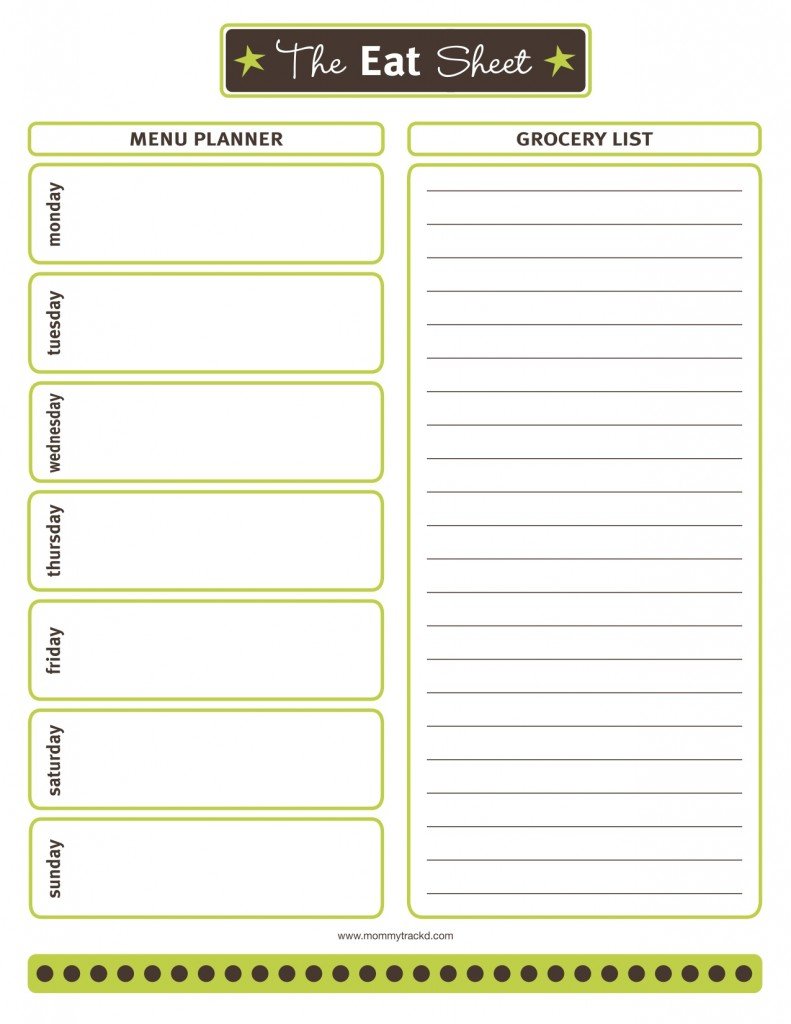 All joking aside, I have noticed a real change in my attitude since I started using these two printables at the beginning of January. I don't dread meal planning quite as much, and our very full schedule seems less overwhelming each week because I can easily see everything in one place whenever I'm in the kitchen (which, um, seems like all day sometimes). Sure, I still use iCal which is synced up to Ryan's Google calendar, but only to copy stuff down from it onto Mr. Awesomesauce. I know it's a little old school in the era of iThis and Siri that, but iDon'tcare. This paper solution to my calendar woes has improved my attitude toward certain aspects of homemaking, and…
"If there is anything I have learned in the course of my fast and furious mothering journey, it is that there is only one thing in my entire life that must be organized. The kids can be running like a bunch of hooligans through a house that appears to be at the bottom of a toaster, and yet, if organization and order can still be found in my attitude, we are all doing well. But if my attitude falters, even in the midst of external order, so does everything else."
**
Credit:
Printables courtesy of http://www.mommytracked.com/