Apparently my family and I live in–oh, I don't know–a tooourist town. Because of this, we are often asked where to eat and what to do and where to stay and if there are any off-the-Strip places to take kids. We have all kinds of suggestions, of course, so I thought I would start posting them here occasionally to make it easier to share the love.
First up: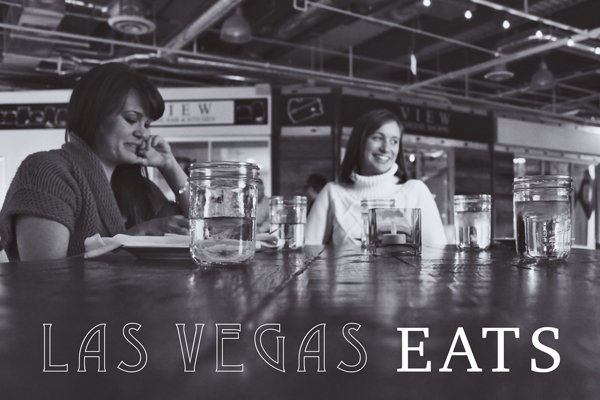 On the Strip
It's easy to overlook–or dismiss completely–this cozy gem of a restaurant because the hotel it sits in (The Royal Resort) leaves a lot to be desired. But don't let the blah-ness of the hotel keep you away from the classy, intimate awesomeness that is The Barrymore. The food is phenomenal and it's an easy walk over to the Wynn/Encore if you are seeing a show there.
Another great pre-theater choice if you are seeing a show at Bellagio.
This is Bobby Flay's Southwestern restaurant, and it's worth going here just to inhale the roasted corn side dish. It's ridiculously good, as is everything else on the menu.
I had the best—and most expensive—meal of my life here. The end. (Thankfully I wasn't the one paying!). 
Gordon Ramsay Pub & Grill at Ceasars Palace
Just go. So very, very good.
Downtown (Fremont Street)
Pizza Rock & absolutely anything in Container Park.
Pizza
Sammy's Woodfried Pizza (multiple locations)
Go here to share a few gourmet pizzas (the Arugula and Pear pizza is our favorite) and the Original Chopped Chicken Salad. If you've got kids with you, surprise them with a plate of cotton candy for dessert.
Grimaldi's (multiple locations)
Grimaldi's was one of my top three favorite restaurants when we lived in Arizona and easily one of the places I missed the most when we lived in Minnesota. When a friend of mine told me that there were Grimaldi's in Las Vegas, I knew I would be just fine moving here!
Du Forni Pizza & Wine (Summerlin South)
This neighborhood spot near our home imports its buffalo mozzarella from Italy every other week. That alone gets my vote.
New York Pizza & Pasta (on South Jones Blvd)
This unassuming hole-in-the-wall near where our boys play baseball is hands down our favorite place for NY-style pizza. We know it's legit because East Coast accents fill the place every time we're in there. What it lacks in shine, it makes up for in free garlic knots. Mmmm.
Drinks, Small Plates, & Desserts
View Wine Bar & Kitchen (Tivoli Village – Summerlin)
To imagine the vibe of this place, close your eyes and picture your local Anthropolgie store serving wine and other goodness made with high quality, seasonal ingredients. Bliss. Every time I go there I tell someone I wish I lived there.
Firefly Tapas Kitchen & Bar (multiple locations)
Fun spot with lots of interesting small plates to share. Great for when you don't feel like committing to an entire meal and just want to eat a little of this and a little of that. Their sangria is yum-dumbly, too.
Elements Kitchen & Martini Bar
The crowd at this intimate neighborhood spot is definitely older, but Elements has MORE THAN 500 different types of martinis to choose from SO WHO CARES. To help you remember from visit to visit which martini you liked best, the staff keeps a record of your favorites on an old-school rolodex. So smart. The owner makes all her own desserts and they are dreamy.
Hostile Grape (the M Resort)
This hip, classy wine cellar below the M Resort is a fun, chill hangout. Look into the live music schedule before you go.
LuvIt Frozen Custard (near Stratosphere)
Okay, so LuvIt's neighborhood is a lit-tle on the shady side. But don't let that deter you from stopping by to this award-winning dessert joint.
Neighborhood charm? This place has it in spades. Upscale casual dining below a fierce chandelier.
Just Good
Honey Salt (Summerlin)
This neighborhood restaurant in the heart of Summerlin feels like home (and all things IF:Gathering) so, naturally, I want to live here, too. Every time.
DW Bistro (Summerlin South)
Jamaican infused New Mexican cuisine under one airy, contemporary, orange-accented roof.
MacShack (multiple locations)
Kids eat free on Sundays, and everyone leaves with a Tootise Pop. Win-win.
Eco & Rig Butcher/Steakhouse (Tivoli Village, Summerlin)
All the goodness of a steakhouse on the Strip without the hassle, outrageous prices or tourists. They even serve you meat that was raised and fed right. Fancy that.
Mexican
Juan's Flaming Fajitas (Spring Valley)
We have no reason to ever eat Mexican food anywhere else. Our hearts belong to Juan's. The staff is crazy friendly, they give out Doodle Boards for the kids to play with, the service is lightening fast, and their chips and salsa come with complementary grilled onions, grilled jalepenos, and refried beans. The price is right for our family, too. We've never had a bad experience or a bad meal here.
You could come here and leave happy and full just by ordering margaritas and the guacamole they make table side.
Breakfast
Baby Stacks Cafe (multiple locations)
Glance at the menu right now. It sells itself.
Come hungry to this Food Network fave. Real hungry.
Rachael's Kitchen (multiple locations) 
Healthy, light, bistro-style goodness. (In other words, NOT Hash House)
Sushi
Sushi Koma (Spring Valley) & Tokyo Sushi (Northwest/Summerlin)
You'll have to take my husband's word on these because sushi makes me gag. Like, for real. Sushi Koma is his favorite, but he says you can't beat the value of Tokyo's $15 all-you-can-eat lunch special.
**
These are just a handful of our favorites. I'd love it if you would share yours (especially from Henderson & North Las Vegas). Hook us all up in the comments!
Cheers!
Kristen